Civil Engineering department of JBIET started during Academic year 2006-07 with an annual intake of 60. The intake strength has been increased to 120 from the academic year 2013-14. The course is approved by AICTE and affiliated to Jawaharlal Nehru Technological University, Hyderabad. JBIET has been granted autonomous status during the academic year 2011-12 by Jawaharlal Nehru Technological University, Hyderabad and UGC Autonomous in the academic year 2014-15.
The M.Tech Structural Engineering program was introduced in the academic year 2020-21. The program is approved by AICTE and affiliated to Jawaharlal Nehru Technological University, Hyderabad. M.Tech Structural Engineering program has an annual intake of 18.
The department consists of modern laboratories of Surveying, Strength of Materials, Fluid Mechanics & Hydraulic Machinery, Environmental Engineering, Geotechnical Engineering, Concrete Technology, Transportation Engineering, GIS, CAD, and Geology. The department is manned by a highly experienced faculty headed by Dr. Srinivasa Rao Naraganti.
Civil Engineering students of JBIET take active participation in various cultural and sports activities under the banner of 'Civil Engineering Students Association' within the college and in various colleges and Universities of Telangana. Also, the students have won some prize and brought accolades to the institution.
Civil Engineering is as old as the Pyramids of Egypt and is the basic branch of engineering which can provide basic infrastructure such as Buildings, Highways, Railways, Airports, Dams, Bridges and Hydro power plants to any developing country. Development of infrastructure with environmental concern is considered as a measure of progress of any country. Civil Engineering deals with the Analysis, Design, Quality control, Construction, Operational and Maintenance aspects of both natural and artificially built structures.
Course/Program offered by the Department:
| | | |
| --- | --- | --- |
| Sl. No | Course/Program | Annual Intake |
| 1 | B.Tech in Civil Engineering | 60 |
| 2 | M.Tech in Structural Engineering | 18 |
The department of ECM in best known for its talented and dedicated professionals renowned for their excellence in various specializations in the field of Electronics & Computers. The department is provided with state of the art technological tools incorporated in all the existent laboratories. The augmentation of the intake of the department 60 seats and the accreditation of the department by NBA (AICTE), New Delhi are some of the worth mentioning laurels placed on the crown of the department.
HEAD OF THE DEPARTMENT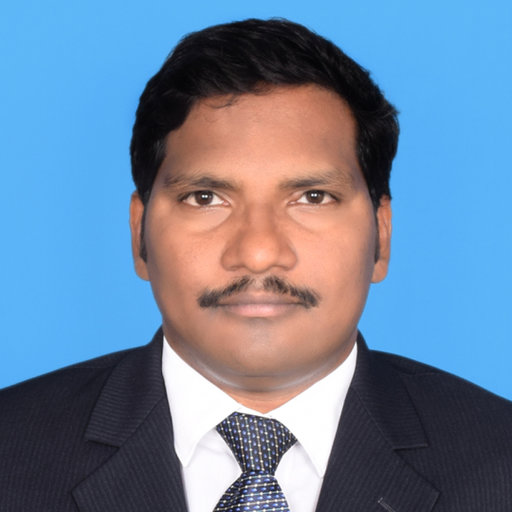 The Department of Civil Engineering is headed by a seasoned academician Dr. Srinivasa Rao Naraganti. He obtained his bachelor's degree in Civil Engineering from the National Institute of Technology Karnataka (Erstwhile Karnataka Regional Engineering College), Surathkal in 2001. He worked for Bharat Petroleum Corporation Limited, India for a short stint after his graduation. His passion for the field of civil engineering made him obtain a master's degree from Texas Tech University, USA. He completed his Ph.D. from VIT, Vellore. He published more than 15 papers in renowned peer-reviewed journals. He presented his research finding at various conferences in India and Abroad.
Apart from contributing to the world of civil engineering, he contributed to various quality initiatives of the Institutions in different capacities. He has a proven record of guiding the teams at the institute level for the NBA and the NAAC accreditations.
Ph: 6281776979 E-mail: hodcivil@jbiet.edu.in
Message from The Head of the Department
Civil Engineering takes a place of importance in Engineering Education as it is the oldest stream of engineering. It accommodates all the technological fields in it.
Any nation-building activity i.e. housing buildings, industrial and infrastructural development, road& railway networks, Airports, Dams, irrigation, power, communication, and water supply requires a civil engineer to design and execute them. In addition, the civil engineer has to give physical form to the dreams and aspiration of people fired by imagination, to create large covered spaces for accommodating public gatherings in cultural and sports activities, tall buildings, towers, and bridges, etc. catering to the functionality, aesthetics, symbolism and also human comfort.
In this process, the enormous scientific and technological development in various fields find their resonance in Civil Engineering practice, be in material science, electrical and mechanical systems &services, electronics devices and computer networks and systems.
The need of the hour is sustainable technologies a Civil Engineer has to incorporate local and energy-efficient materials & building practices in construction and execution.
This enables the Civil Engineers to interact with different streams of Engineering and also participate in any Infrastructural Development projects.
I welcome students to this wonderful field of Civil Engineering and extend my best wishes in their endeavor to be a good Civil Engineer.