The Department of Electrical and Electronics Engineering was established in the Academic Year 1998-1999 with a sanctioned intake of 60. With its strenuous effort shown in academics and extra-curricular activities, the Department magnified gradual growth in its intake to 120 in the Academic Year 2007-2008. In its long haul, with a vision of providing finest Post Graduate Program, the Department introduced M.Tech in Electrical Power Systems with an intake of 18 in the Academic Year 2004-2005. To add jewel in the crown, the Department inaugurated IEEE students' chapter in the Year 2017 and IEI students' Chapter in the Year 2020 for promoting research attitude among the young aspirants. In the quality check of NBA, the Department has been accredited under Tier –I.
The department is unique in its own ways by promoting excellence in Electrical Engineering and fulfilling its role in the era of new millennium and meets the needs and demands of various industrial sectors. With the intent of instilling research approach among students, the department is heedful in Research & Development projects. In its augmentation, the department involves in collaborative research with industries. Coupled with its gradual proliferation, the department has signed MoUs with leading Industries. The Department has established Centre of Excellence in Renewable Energy Sources for carrying out advanced research.
With determined hope and optimism, the department has dedicated and well qualified faculty members who manifested to be specialized in Power Systems, Power Electronics, Electrical Drives and Control, Control System, Electrical Machines, Renewable Energy, etc. The curriculum is developed in such a way to meet the industry requirements from time to time, also in synchronization with AICTE model curriculum by covering the emerging areas like Renewable Energy Systems, Embedded System, Electric Hybrid Vehicle, Industrial Automation and Control, Artificial Intelligence etc. Besides, the students are replenished with advanced courses for enhancing their technical skills and programming abilities to get acquainted with new trends in technology and develop overall potential of the students in diversified aspects.
Programmes Offered
| | |
| --- | --- |
| Programme | Intake |
| B.Tech – Electrical and Electronics Engineering | 120 |
| M.Tech – Electrical Power Systems | 18 |
HEAD OF THE DEPARTMENT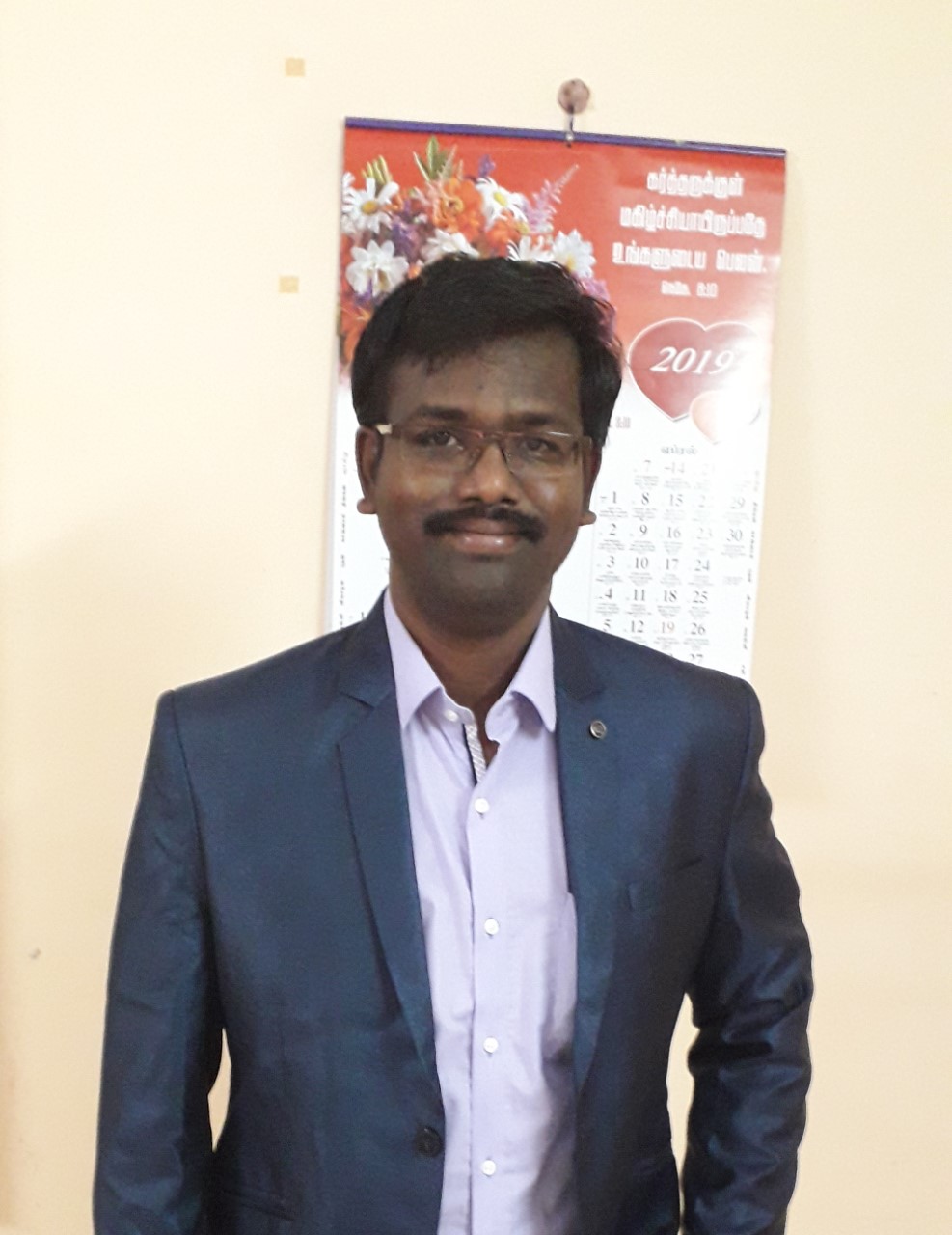 Dr. P. DURAIPANDY completed his B.E and M.E in Electrical & Electronics Engineering and Power System Engineering in the year 2004 and 2006, respectively, from K.L.N College of Engineering, Madurai and Arulmigu Kalasalingam College of Engineering, Krishnankoil. He is awarded doctoral degree from Kalasalingam Academy of Research and Education (KARE), Krishnankoil-626126, Tamilnadu, India, in January, 2017. He is presently working as Associate Professor & Head of Electrical and Electronics Engineering Department, J. B. Institute of Engineering & Technology, Hyderabad, Telangana, India. He held additional responsibility of Dean Academics during the Academic Year 2018-2019 and Dean Administration during the Academic Year 2019-2020. He is having 16 Years of Teaching Experience after completing his PG in various Engineering Colleges. He has published 3 Book Chapters, 19 papers in International Journals (SCI- 6; Scopus-8; UGC-5) and 39 papers in Conferences (INC – 22 & NC – 17). He has 6 Patent Works as a Co-Inventor published in Indian Patent Office Journal and 1 Patent Work Granted in Australian Patent Office. His research interest includes Power system voltage stability analysis, Smart Grid, FACTS, Evolutionary Algorithms and Artificial Neural Networks. He is a Professional Member in IEEE and Life Member in ISTE. He has received 2 Best Paper Awards. He has delivered 17 Guest Lectures and Chaired 6 Conference Sessions. MHRD has recognized him as Institution's Innovation Cell Ambassador to promote and inculcate innovation among students and faculty. He has participated in 40 Faculty Development Programs and 27 Workshops / Seminars. He was the NIRF and ARIIA Nodal Officer during 2019 and 2020. He has supervised 19 B.Tech Projects and 9 M.Tech Projects. He is also a supervisor for 1 Ph.D Student. He has successfully completed the NPTEL Online certification exam on "Outcome based Pedagogic principles for effective teaching" with Elite award during September 2017 and "Introduction to Smart Grid" with Elite Award during September 2019. He has also successfully completed the STEP PLUS exam with a level of 11.0 organized by the Hindu NEWS paper Group during January 2018. He was a Member of Toastmasters club during the Academic Year 2017-18.
Ph: 6303843729 E-mail: hodeee@jbiet.edu.in
FACULTIES INVOLVED IN CENTRAL ACTIVITIES
Dr. J. KARTIGEYAN

Dean (Student Affairs)

Dr. T. RAJESH

Dean Quality Development

Dr. K. Shiva Rama Krishna

R&D Coordinator

Mr. G. RAJA SEKHAR

IQAC Coordinator

Mr. G. UPENDRA RAO

ACE-UG

Mr. CH. Jayaprakasa Rao

Placement Officer