The Department of Electronics and Communication Engineering was established in the year 1998 with an intake of 60 in B.Tech. The intake was increased to 90 in the year 2000 and 120 in the year 2004. The M. Tech program in VLSI System Design was introduced in 2005 with an intake of 18 and it was raised to 24 in 2014. The B.Tech. Program was accredited by NBA in 2006.
The Department of ECE is best known for its talented and dedicated professionals renowned for their excellence in various specializations in the field of Electronics & Communication Engineering. The faculties have completed two consultancy research projects and one more project is ongoing. 6 faculties have patents including National and Australian Govt. whereas, there are more than 50 research articles published in peer-reviewed Journal and Conferences for the last 3 years. ECE has also received AICTE grand under MODROB.
The Department is provided with state-of-the-art technological tools incorporated in all the existing laboratories. For the last ten years, the students of ECE, who walked out of the portals of the institute successfully, holding their degrees, were immediately inducted into the MNCs of high reputation in India & abroad.
HEAD OF THE DEPARTMENT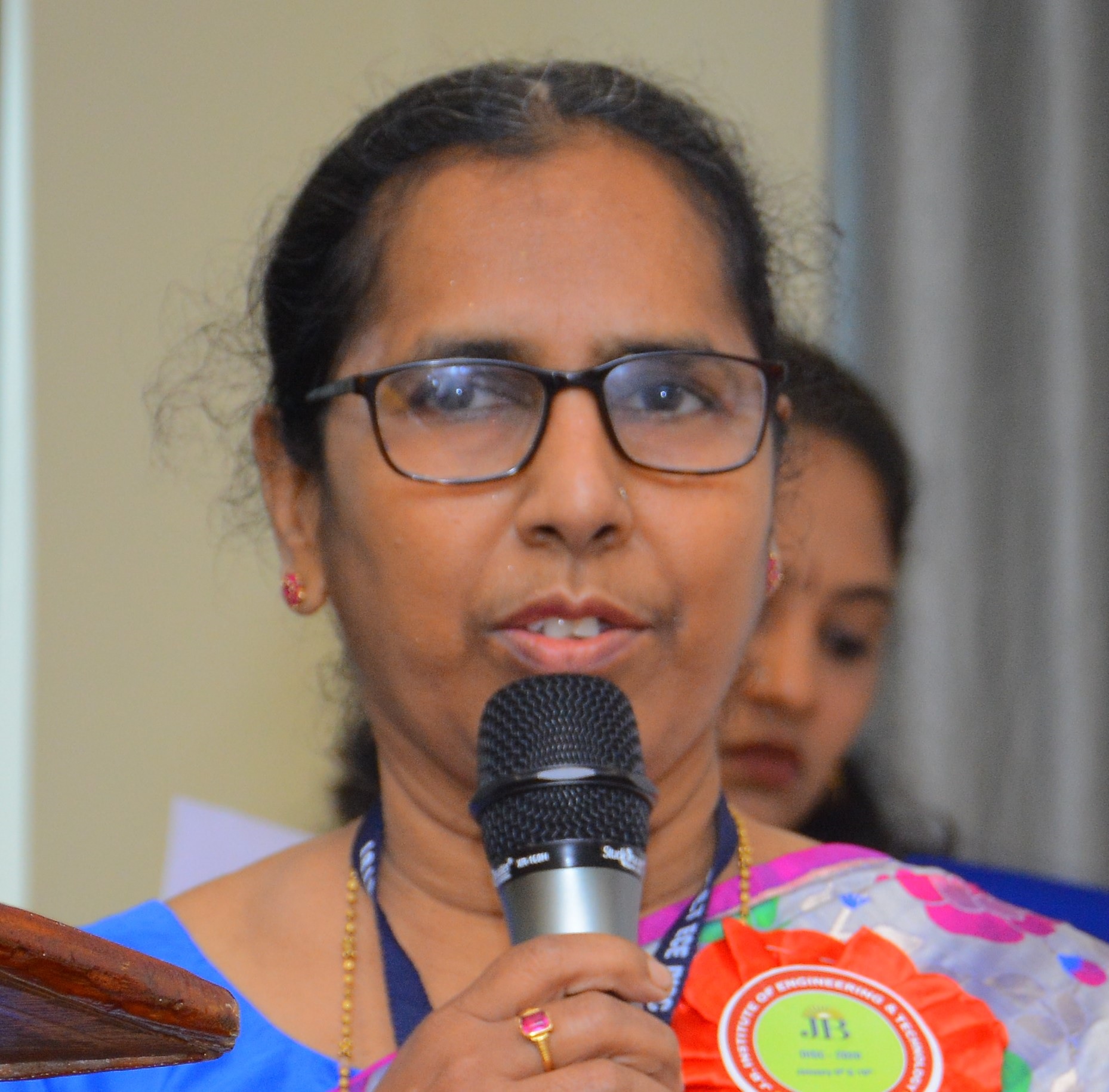 Dr. Towheed Sultana did her B.E (ECE) and M.E (PE) from PDA College of Engineering Gulbarga and Ph.D. from Anna University Chennai. Has 28 years of teaching experience. Worked in various capacities as Principal, Professor, Associate Prof and Assistant Professor. Presently working as HOD & Professor in Electronics and Communication Engineering department, J.B.Institute of Engineering Technology Hyderabad. Her areas of interest are image processing, Microprocessors, Microcontrollers and Digital logic design. Guided many projects at UG & PG level. Attended and organized workshops, Seminars and Conferences. Presented papers in national and international journals. Associate member of IETE and member of IEEE Chapter.
Phone: 9885685836 Email: hodece@jbiet.edu.in
FACULTIES INVOLVED IN CENTRAL ACTIVITIES
Dr. Himanshu Sharma

Dean Administration

Dr. Md. Salauddin

Dean Academics

Dr. Anindya Jana

Dean IIIC

Mr. N. Ramesh Babu

ACE, PG

Dr. Prashanth Kumar Pradhan

R&D Coordinator