MBA Final year Students project presentation dated: 12th Dec, 2017.......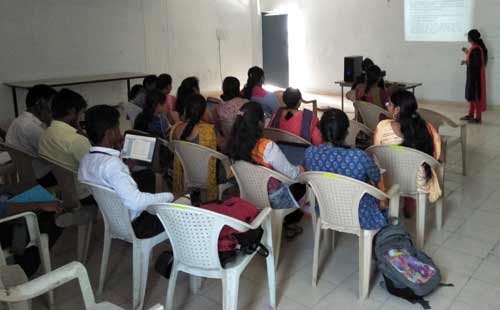 Ist Year MBA students visits to rural technology park, Rajendra nagar, HYD dated: 1st Dec, 2017.......
Organised and conducted 'MBA & MCA Orientation Day' held on 21-08-2017 at the Admin Block MBA Seminar Hall, Room No: A213, JBIET, Chief Guest of the programme is Motivational Speaker Mrs. Nidhi Anand.......
All the 2nd year MBA students went to 14th Rural Technology and Craft Mela - Conducted by Ministry of Rural Development at Rajendar Nagar – Hyderabad On 26th November, 2016........
MBA Department is organised one day workshop on "Get Ready to Enter into Corporate World in Banking & ITES Industry. Mrs. Nidhi Anand, Ex-employee of HSBC was the Resource Person.......
External Business Opportunity activity for MBA 2nd yr was organized on 24-10-2016 to promote Business Idea Generation......
Ms Preeti and Mr. Upender of Mba 2nd yr won the second prize in Management Fest organized by CBIT on 22-10-2016......
Attended Deans Speaker Lecture series at ISB on 19-10-16 and interacted with the speaker Prof. David Relbstein, Marketing Prof. At Wharton Business School & Former Chaiman American Marketing Association, USA......
An event on 28-9-16 @ ESCI, Gachibowli For launch of book On Hard Leads To Soft, Soft LeadsTo Hard. We won two prizes by Rajesh Pershad Assoc. Prof. and our student Ms Aparna of mba second year.....
2nd International YOGA Day celebrations on 21st June 2016 conducted MBA & MCA Departments in JBIET Chief Guest YoGA GURU "Shri. V. Krishna Murthy"....
Marketing Acitivity - Logo Presentation by MBA first year students Under the guidance of Rajesh Pershad, Assoc. Prof. MBA Dept....
ICAI "Investor Awareness Programme" organized by MBA Dept...
Capital Market Awareness Programme...
Rajesh Pershad, assoc Prof. MBA Dept. JBIET address on Organization Culture & Employree Productivity in IT SECTOR. ...
'Capital Structure Decisions and their Impact on Performance of Companies' paper presented and acted as chair person at a prestigious international conference on 'Multidisciplinary in Management' organized by the International College of the National Institute of Development Administration, Bangkok, Thailand...
Rajesh Pershad, Assoc. Prof. presenting a paper in Telangana University on 8-10-2015 on "HR FOR STRESS MANAGEMENT"
2nd day of National Conference on Skill India Initiative and Entrepreneurship for a Successful India...
1st day of National Conference on Skill India Initiative and Entrepreneurship for a Successful India...
Orientation-2015 programme. Sri Datla Hanumantha Raju has been the Chief Guest for the function...
international Conference on 27-6-2015 at JNU, New Delhi...
MBA Dept. Board of Studies Meeting on 20-6-2015...
Dr.P.Kameswari, HOD-MBA Participated international Conference on "Transforming Management System for Innovation,Development and Governance" at Kathmandu on 27 to 29 March, 2015 organized by the Neplese Academy of Management and presented a research paper and chaired a technical session
Financial Education workshop - Sponsored by SEBI for Students of MBA - JBIET School of Business Management on the topic " Investment Planning for Executives " on 24/03/2015...
National Academy of Telecom Finance & Management Team Visit for Research Projects...
"SKILL DEVELOPMENT ASSESSMENT TEST UNDER RAJIV EDUCATION AND EMPLOYMENT IN ANDHRA PRADESH" by employment exchange...
International Conference at Tirupati: Dr. P. Kameswari as Paper Presenter & Technical Session Chair...
Parents-Teachers Meet on 7-2-2015 ...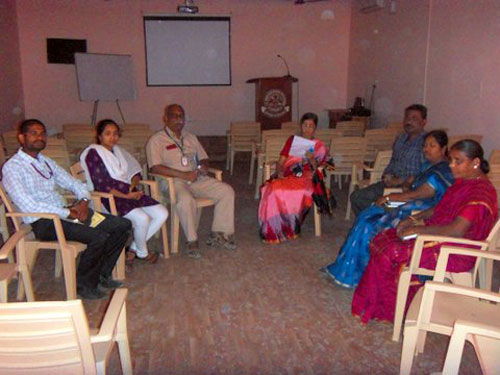 Woman Empowerment Seminar on "Success Stories of Women in Careers of Nation Building" on 27th Dec, 2014...
International Conference at Dept. of Commerce, Allahabad University, Allahabad...
Industry Institution Interaction on TQM...
Indo-Italian Workshop 2014...
MBA Department conducted Swacha Bharath cleaning on 29th October 2014...
MBA Department Orientation-2014...