The Department of Electrical and Electronics Engineering at J.B Institute of Engineering and Technology was established in the Academic Year 1998-99 with an intake of 60 Students and the first 19 batches of EEE Students have completed the four years of the academic program successfully. From the Academic Year 2007-2008, the intake of B.Tech was increased from 60 to 120.
The M.Tech program in Electrical Power System was introduced in the Academic Year 2004-05 with an intake of 18 students.
Programmes Offered
| | |
| --- | --- |
| Programme | Intake |
| B.Tech – Electrical and Electronics Engineering | 120 |
| M.Tech – Electrical Power System | 18 |
HEAD OF THE DEPARTMENT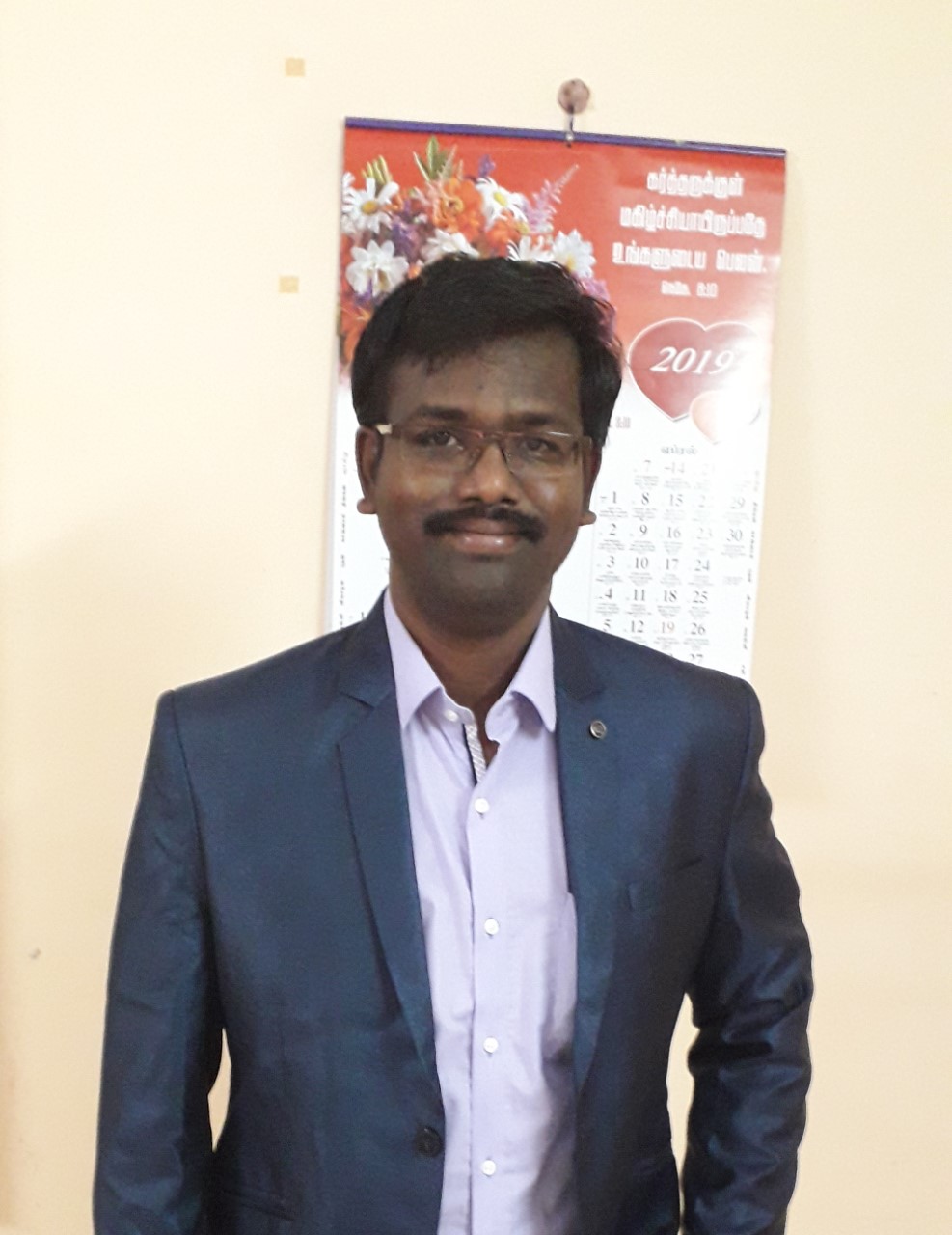 Dr. P. DURAIPANDY completed his B.E and M.E in Electrical & Electronics Engineering and Power System Engineering in the year 2004 and 2006, respectively, from K.L.N College of Engineering, Madurai and Arulmigu Kalasalingam College of Engineering, Krishnankoil. He is awarded doctoral degree from Kalasalingam Academy of Research and Education (KARE), Krishnankoil-626126, Tamilnadu, India, in January, 2017. He is presently working as Associate Professor & Head of Electrical and Electronics Engineering Department, J. B. Institute of Engineering & Technology, Hyderabad, Telangana, India. He is having 15 Years of Teaching Experience after completing his PG. He has published 2 Book Chapters, 15 papers in International Journals (SCI- 3; Scopus-7; UGC-5) and 39 papers in Conferences (INC – 22 & NC – 17). He has 5 Patent Works as a Co-Inventor published in Indian Patent Office Journal and 1 Patent Work Granted in Australian Patent Office. His research interest includes Power system voltage stability analysis, Smart Grid, FACTS, Evolutionary Algorithms and Artificial Neural Networks. He is a Professional Member in IEEE and Life Member in ISTE. He has received 2 Best Paper Awards. He has delivered 15 Guest Lectures and Chaired 6 Conference Sessions. MHRD has recognized him as Institution's Innovation Cell Ambassador to promote and inculcate innovation among students and faculty. He has participated in 37 Faculty Development Programs and 15 Workshops. He was the NIRF and ARIIA Nodal Officer during 2019 and 2020. He has supervised 15 B.Tech Projects and 7 M.Tech Projects. He is also a supervisor for 1 Ph.D Student. He has successfully completed the NPTEL Online certification exam on "Outcome based Pedagogic principles for effective teaching" with Elite award during September 2017 and "Introduction to Smart Grid" with Elite Award during September 2019. He has also successfully completed the STEP PLUS exam with a level of 11.0 organized by the Hindu NEWS paper Group during January 2018. He was a Member of Toastmasters club during the Academic Year 2017-18..
Ph: 6303843729 E-mail: hodeee@jbiet.edu.in