Guest lecture on Real Time Field Experience of Civil Engineering by L. Mallaiah, retired AEE Telangana State, on 28 February 2019.
Guest lecture by M R Madhav Emeritus Professor JNTUH on Challenges in Geotechnical Challenges: Examples on 22-01-2019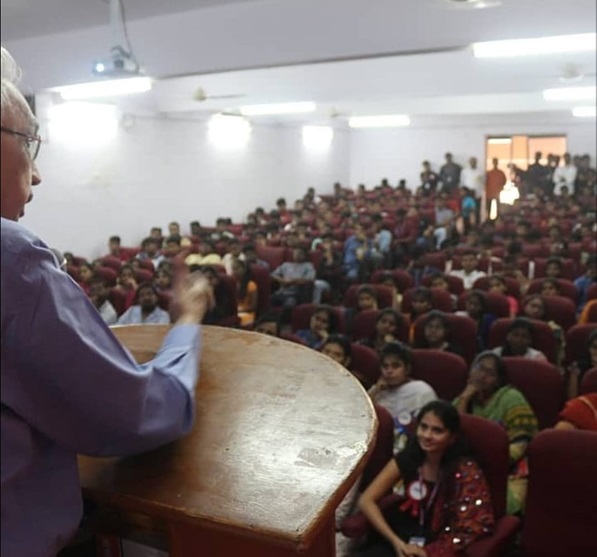 Speech by HOD Dr. J P George on the occasion of Teachers Day 05th September 2018
Invited Talk by Dr. K P Sudheer (Professor, IIT Madras) on 05th July 2018
Workshop conducted on Sustainable concrete by Dr. N R Dakshina Murthy (Professor, CBIT, Hyderabad) on 11th October 2018
11th Board Of Studies Meet on 20th July 2018
BOS meeting held on 1st Sept, 2017......
"Sustainable Development in Cvil Engineering" – One day Seminar on March – 15 2017 by (key Note speaker Prof.Sreenivas Sarma Professor C.B.I.T).......
One day Seminar on Recent Developments in Civil Engineering By PAUL FANNING Professor of DUBLIN UNIVERSITY(Ireland).......
one day workshop on 'Recent Developments in Concrete Technology' 1st Oct,2015 by Dr. M.V.Seshagiri Rao Professor JNTUH.......
Engineers day celebrations in Civil Engineering Dept on 15th Sept, 2015.......
Civil Dept Conducted Recent trends in civil Engineering on 12th March 2014.......
Celebrated Arcadium Technical fest in Civil dept on 14th March, 2013......